Firewood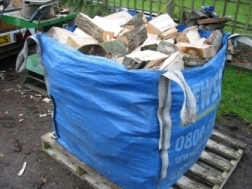 No gimmicks, just 35+ years of firewood and woodburning experience. 0ur prices reflect the time and care we put in to providing you with the best quality firewood you can burn.
Bulk Bags
Shed Dried - Ready to Burn
Hardwood
£ call for price
Softwood
£ call for price
Outdoor Seasoned
(buy in spring and finish in your own logshed)
Hardwood
£ call for price
Softwood
£ call for price
Net Bags
Hardwood
£6
Softwood
£5
Kindling
£5
Bulk Bags delivered free locally to Lanark/Carluke/Lesmahagow. Min 2 bulk bags + delivery charge outwith free area.
Enquiries tel 07808 089354 or e-mail (include your postcode for quote)
LOG SHEDS & LOG SPLITTING
Log Sheds - custom built - any size
'Onsite' log splitting of your own wood at your premises using our hydraulic splitter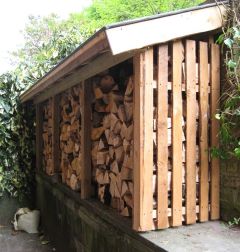 These are some bespoke sheds we have built for clients, making good use of available space. Note the slatted sides and large overhang at the front to protect the logs from the weather. We also advocate dividing the shed into bays allowing you to refill each section as soon as it is empty, ensuring a rotation.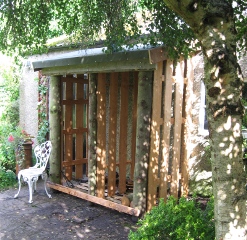 Having heated our home and cooked with wood ourselves for over 35 years so we know a good deal about woodburning and are more than happy to answer any questions.
Please contact us on 07808 089354 or e-mail for a quote.